Tech 2 Air Unit
Fighter/Bomber
Torpedo Bomber
Gunship
Air Transport
Guided Missile
Torpedo Bombers
Tech 2 Torpedo Bomber
Tech 3 Torpedo Bomber
| | |
| --- | --- |
| | Cybran T2 Torpedo Bomber: Cormorant |

f

 

•

 

s

 

•

 

e

  Mid-level torpedo bomber.
Build Costs
-4800
-240
1600
Max Health
800
Speed
Fuel
15 (Air)
10:00
Veterancy
2 ( +2/s)
Intel (Radius)
Vision: 32
Sonar: 90


Anti Navy - Torpedo

DPS
60
Torpedo  Damage

375  (1s DoT)

Salvo Size
Reload time
2 Torpedos (in 1.7 s)
13 seconds

Range (min - max)
4 - 42

Death

Damage
Damage radius

150
1

The Cybran T2 Torpedo Bomber, nicknamed the Cormorant, is a Cybran unit. This is a bomber, as well as a torpedo unit.
Like most torpedo bombers the Cormorant has a hard time turning, thus the runs on enemy ships and subs are some what long. This alone makes this bomber class a very easy target for fighter and AA weapons. However it does not need to get right over its target in order to hit it, and drops two torpedoes at a time increasing the chance of a hit slightly. This class of bomber is also very hard to kill with ship mounted AA weaponry.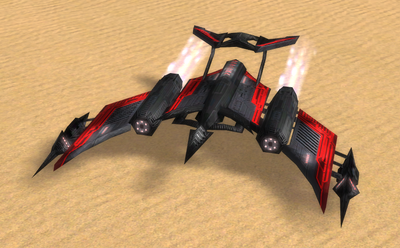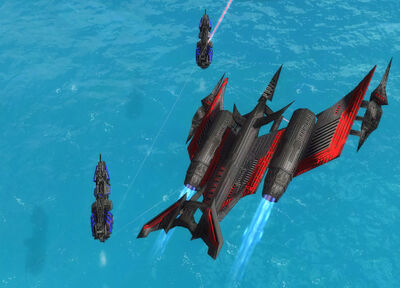 Ad blocker interference detected!
Wikia is a free-to-use site that makes money from advertising. We have a modified experience for viewers using ad blockers

Wikia is not accessible if you've made further modifications. Remove the custom ad blocker rule(s) and the page will load as expected.